Well, that question is certainly not a new one and not specific to South Africa, or any other country for that matter.
It is well documented that property is a sound investment when planning for long-term investments. Sure, the 18-year property cycle plays a part in when one should get into the market and a study of the various stages of this cycle will make you a smart investor.
Many of us, however, just want to buy a home to live in, be it a first-time home or an upgrade or even a sideways move to another area or town.
The primary deciding factor that most people look to when considering buying, is the interest rate.
In 1998 the reserve bank lending rate was 23.99 % and right now, it is 3.5% as per the South African Reserve Bank (SARB) announcement of 22 July 2021.
Sure the banks add their bit and depending on the amount you borrow and your credit record you will pay in the region of 7%.
This is still the lowest it has been in the last 50 years or so.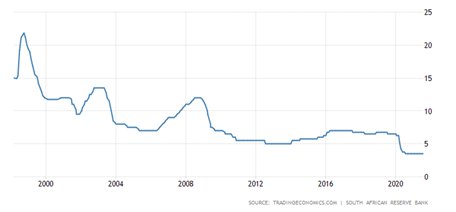 South African Reserve Bank interest rate: 1998 to 2021
The latest interest rate announcement continues to contribute to property market growth, making property investment more viable, especially for first-time home buyers. In fact, FNB data shows that home buyers under 35 account for 43% of residential sales, a 38% increase from 2019.
We can of course understand that the rate won't stay this low for too long and as the economy grows, so will the interest rate will increase.
In fact, one of the major growth areas in 2021 has been the property sector. According to STATS SA, ( http://www.statssa.gov.za/?p=14423 ) economic activity in the finance, real estate & business services industry increased at an annualised rate of 7,4%.
The most obvious conclusion, therefore, is that it is indeed a good time to buy property now.
Japie Swanepoel, marketing. www.gtproperty.co.za